在?来看看"你"的未来上司
年中招聘季,一大波热招岗位新鲜来袭,等待志同道"禾"的你,不同于以往,揭秘热招职位前,我们先来揭晓一位"你"的未来上司,看看她的领导风格是不是你想要的freestyle。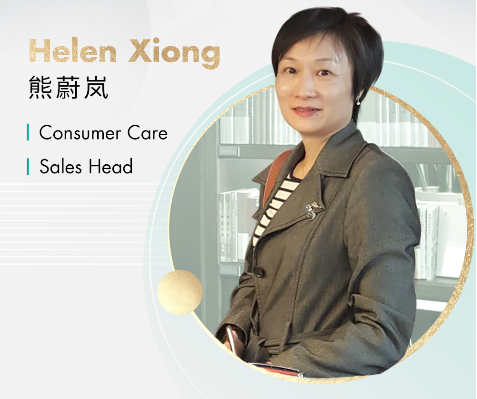 加入禾大前,曾先后任职Ashland的Sales&Marketing部门,负责AkzoNobel的亚太区PC business,拿下澳大利亚Murdoch University MBA证书,丰富的人生履历,成就她的专业与自信。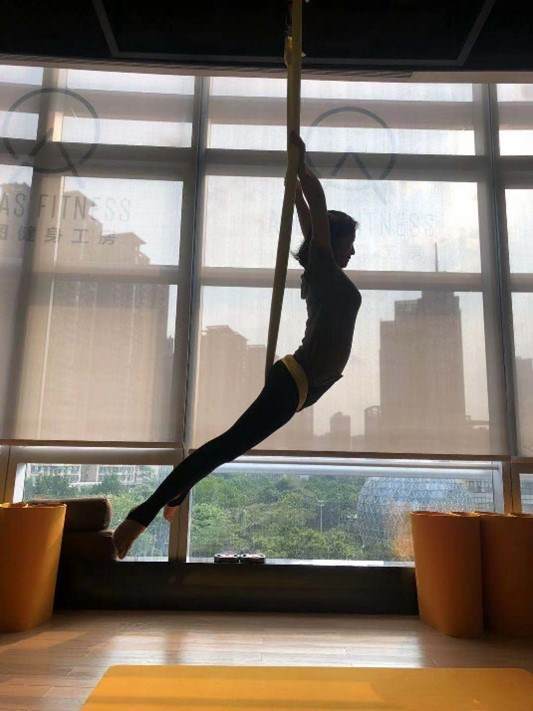 动静皆宜的双子座,忙时专注工作,闲暇时宅家听古典乐、看历史书,最爱瑜伽,还喜欢喝着茶琢磨烧脑影视剧。

她说:人生旅途过半,终觉时间是皮囊的敌人,却是灵魂的朋友,不懈追求的唯有心灵的自由。

这样的Helen Xiong是你理想的Team Leader Style吗?一叶落知天下秋,从Helen Xiong的身上,你能看到一些禾大企业文化的影子,例如:开阔的全球化视野,勇于开拓的创新精神。

Consumer Care部门热招中

Sector Consumer Care

Position Business Development Manager, Personal Care

Location Shanghai/Guangzhou

Overview of role

Identify, develop & grow profitable sales within Personal Care,Co-ordinate PC business activity in order to deliver growth targets..

Purpose of Role
Maintain and grow business within the designated market sector. Develop and influence contacts within the organisation (sales, purchasing, technical, marketing)
Support Sales team to develop BE/BF business in focus application such as hair care and sun care
Negotiate commercial agreements to achieve budgets/sales targets in line with the business, marketing and pricing policies
Develop plans to support business growth within the PC market
Coordinate and prioritise projects and key business development activity with customers. Seek opportunities for differentiation in response to future market needs within PC.
Assist in the promotion of new and existing products by attending exhibitions, conferences and undertaking projects as directed by Sales & Marketing Director
Depending on the nature of the market, a higher level of scientific understanding may be required to enable the role holder to function effectively.
Face to face customer visits are required.
Knowledge, Skills and Abilities
Ability to work on their own without supervision, self-motivated, independent, & able to plan own workload
Excellent interpersonal skills. B-2-B selling including discussion of technical concepts with customers.
Excellent product knowledge and influencing skills
Relevant industry, market, & competitors' product knowledge or ability to develop good commercial/sales acumen
Technical background including formulation design and production process understanding
Better English skill on reading/writing, good oral English is a plus
Sector Consumer Care

Position Lead Applications Scientist, Personal Care

Location Shanghai

Overview of role

To carry out and lead application projects

Purpose of Role
Apply technical knowledge to evaluate and formulate new and existing products to meet market needs which consist of solving both complex and straightforward problems.
Design and carry out laboratory experiments. Review the results and seek answers to problems encountered through collection of data and investigation.
Provide a technical support service to sales and marketing, and support to the customers of South China.
Frequently responsible for selecting most viable development routes in projects that can either be complex or straightforward. Decisions would be made in conjunction with the line manager.
Expected to use a creative and viable approach to support new product launches and existing product ranges, including development of new test methodologies, or developing new and novel finished formulations for promotional means.
Expected to enhance knowledge of relevant application and market area.
Knowledge, Skills and Abilities
Excellent experimentalist with laboratory experience preferably in related area. Project management skills.
Ability to progress multiple projects simultaneously to successful conclusions under own initiative.
Creative and tenacious with good planning and problem solving skills
Good written communication skills, numerate, attention to detail.
Ability to interact constructively within department and with other departments
Adaptable around changing project requirements and priorities.
Rich experience in hair performance
当然,多元包容的禾大不止于此,我们还为你准备了:快乐、安全、和谐的工作环境

公平完善的人才发展体系,360°全方位激励员工成长,心仪的福利、成长的空间、理想的团队。

更多热招职位,期待你的加入!


Sector Reserch & Technology

Position R&T Head – Greater China

Location Shanghai

Sector Information Technology

Position Regional IT Manager - North Asia

Location Shanghai

Sector Incotec Seed Enhancement

Position Application Teams Manager

Location Beijing

Sector Performance Technology & Industrial Chemicals

Position Industry Sales Manager

Location Shanghai

Sector Performance Technology & Industrial Chemicals

Position Graduate Trainee

Location Mianyang

Sector Life Science

Position Marketing Associate, Crop Care

Location Shanghai

Sector Performance Technology & Industrial Chemicals

Position Applications Scientist, Polymer Additive

Location Shanghai

Sector Performance Technology & Industrial Chemicals

Position Lead Applications Scientist, Polymer Effects

Location Shanghai

Sector Performance Technology & Industrial Chemicals

Position Lead Applications Scientist, Energy Technology

Location Shanghai

Sector HR & Admin

Position Office Administrator

Location Shanghai

Sector Finance

Position Financial Accounting Team Leader

Location Hong Kong

欲知更多职位信息,请进入 Croda禾大招聘网站查看,可在线申请或将你的简历发送至recruit-china@croda.com,记得标注你要申请的职位与城市哦!